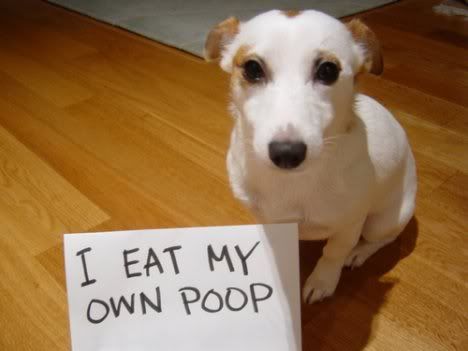 We love our dogs and share our entire homes and lives with them but what's up with those strange and not humanly acceptable behaviors that they thoroughly seem to enjoy?  More simply put, why do dogs do the crazy things they do?
Now imagine a different scenario.  How quickly would you kick a human out of your house if they scooted their bare butt on the floor, ate poop and rolled in carcasses :)?  Aaah, it's that human to dog connection that you just can't find anywhere else 🙂 :).
Did you know obsessive tail chasing has been linked to high cholesterol in dogs? Find out more here.
*Johanna*
https://thecaninetrainingcenter.com/wp-content/uploads/2016/09/CTCLogo-Green-300x191.png
0
0
Andrew Wildesen
https://thecaninetrainingcenter.com/wp-content/uploads/2016/09/CTCLogo-Green-300x191.png
Andrew Wildesen
2011-07-11 21:31:53
2015-07-27 17:59:43
Why do dogs do that?! 4 crazy dog behaviors, explained